Circle Pines Center
In the summer of 1949, while Don was working on his PhD, Lore and the boys began spending their summers at Circle Pines Center, a cooperative family camp in Michigan. Lore organized a Play Camp for the youngest children so their parents could spend a few hours each day participating in adult programs. Eventually Lore became the program director of Circle Pines, and Don became the manager.
In 1955, after Don resigned from Talladega College, the Rasmussens moved to Circle Pines and spent the winter as a farm family. Circle Pines was broke at that time and couldn't pay a salary, so Don took a halftime job as principal of Miquon School near Philadelphia. The family moved to Pennsylvania in the fall of 1956 but continued to spend summers at Circle Pines for the next few years.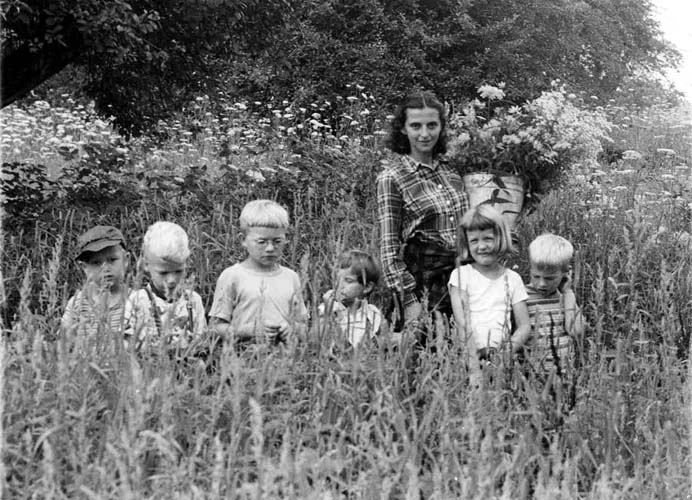 Lore picking wildflowers with her Play Campers around 1950.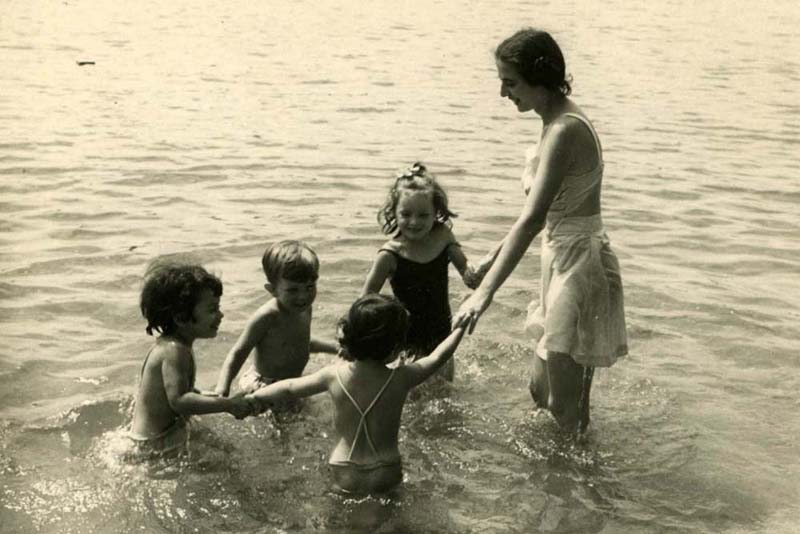 Lore and her Play Campers at Stewart Lake.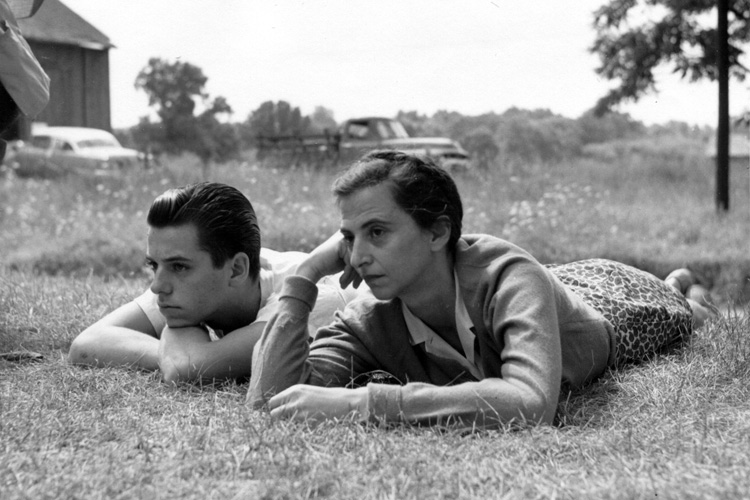 Lore and Peter listen to a serious talk in front of the Farmhouse around 1957.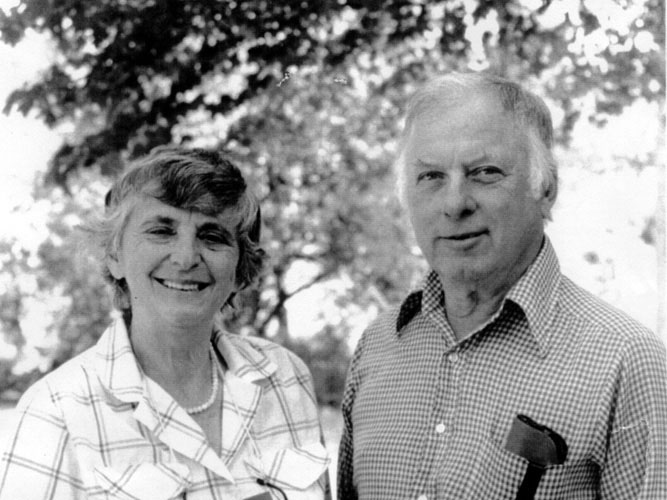 Lore and Don return to Circle Pines in 1988 for the camp's 50th anniversary.