Retirement in Berkeley
In 1986, Lore and Don moved to Berkeley, California, to be close to Peter and Steve and their families. They were also ready to exchange Philadelphia's cold winters and hot summers for the Bay Area's mild climate. Lore and Don returned to Latin America in 1988 and 1992, and they toured China together in 1991. Lore enjoyed being a grandmother and great-grandmother and always looked forward to multi-generational get togethers.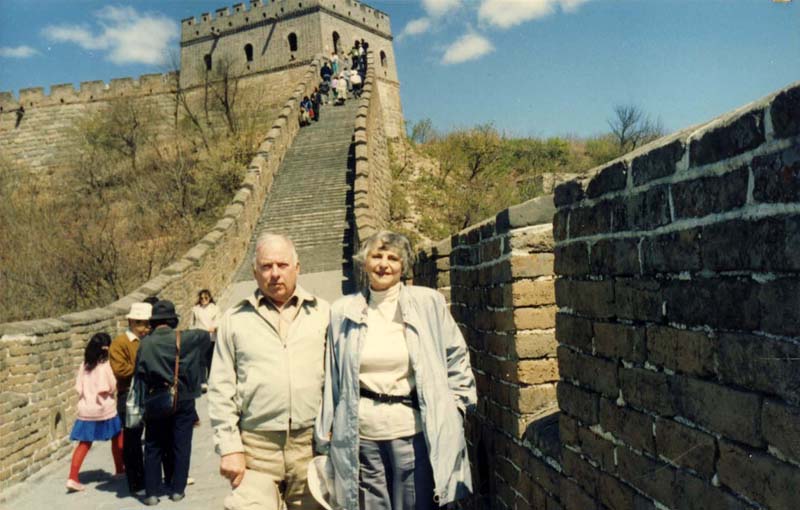 Lore and Don on the Great Wall of China in 1991.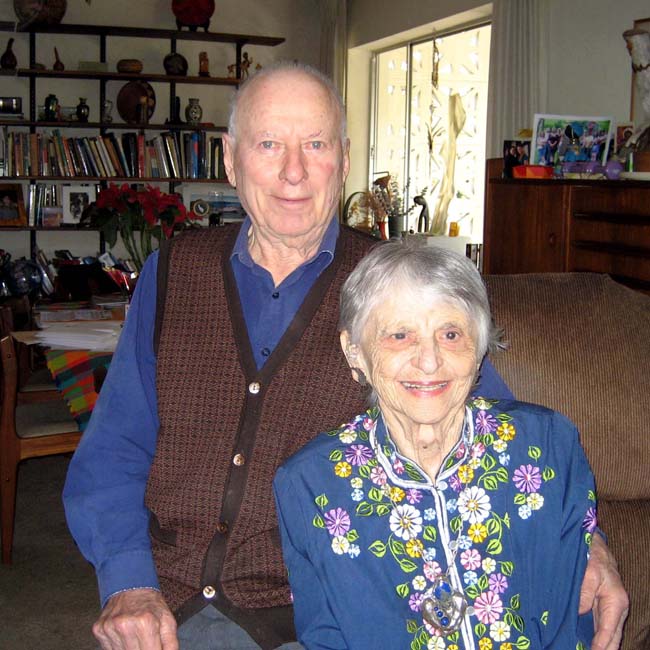 Lore and Don in their Berkeley home in January 2003.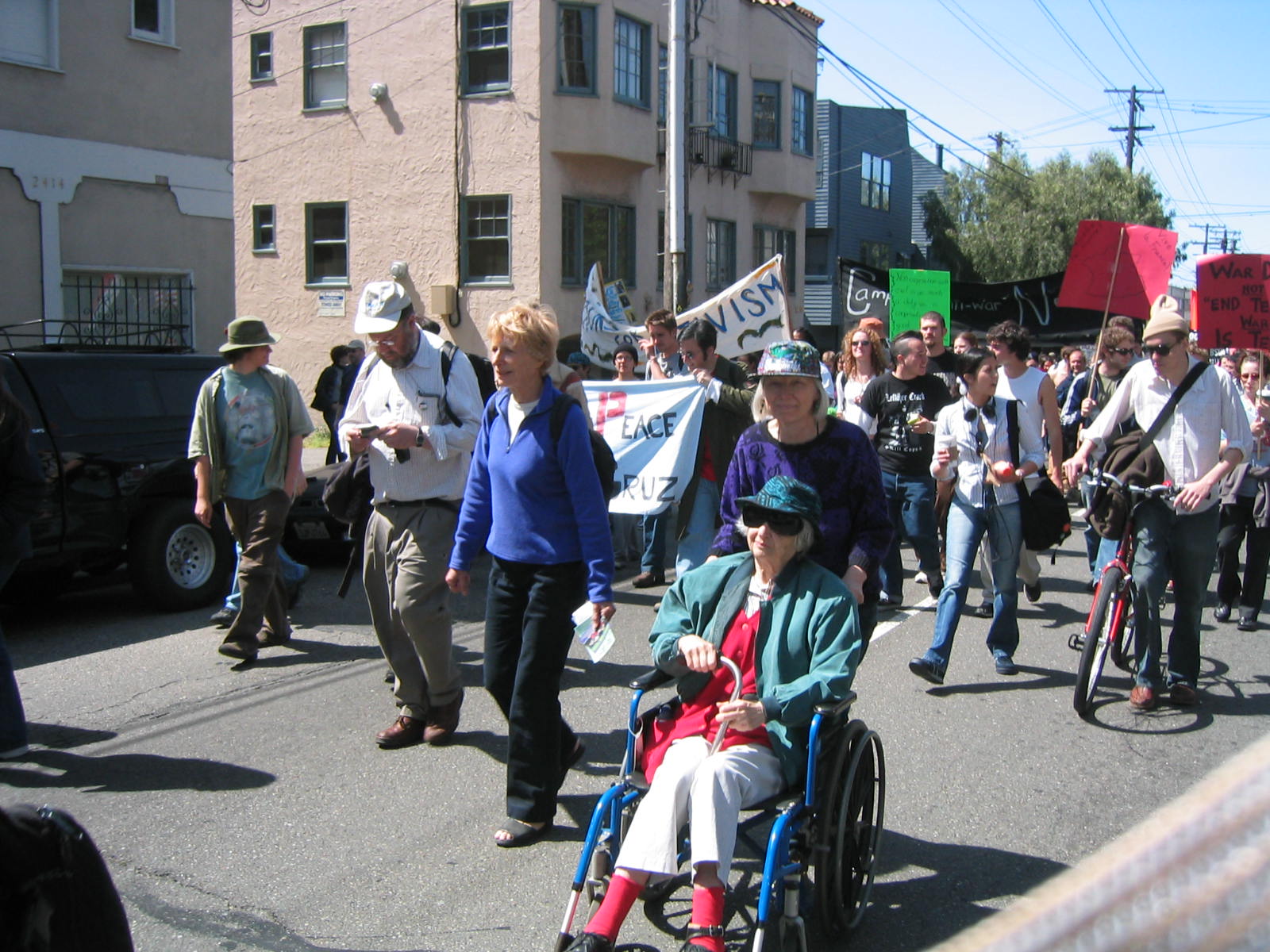 Lore and Tamara take part in a Berkeley peace march in April 2003.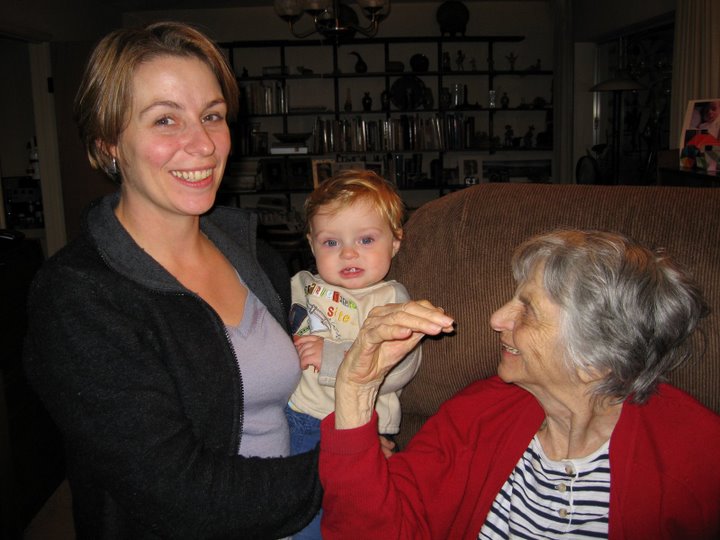 Lore with Jennifer and Nico in February 2006.
I have a memory of taking baby Nico to meet Don and Lore in Berkeley. Nico was 10 months old and crawling and liked to get into EVERYTHING. At Don and Lore's house there were stacks of paper and books and readings everywhere. Nico was gleefully tipping everything over and mixing up all the papers, crawling over them, tearing them. Every time I tried to stop him or take a book away from him Lore told me to leave him alone and not to hem him in. She wanted him to have absolute freedom to explore.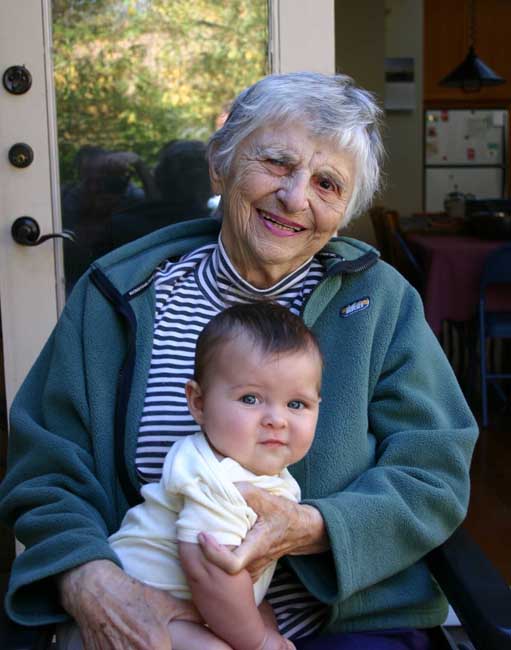 Lore with great-granddaughter Mia on September 8, 2006.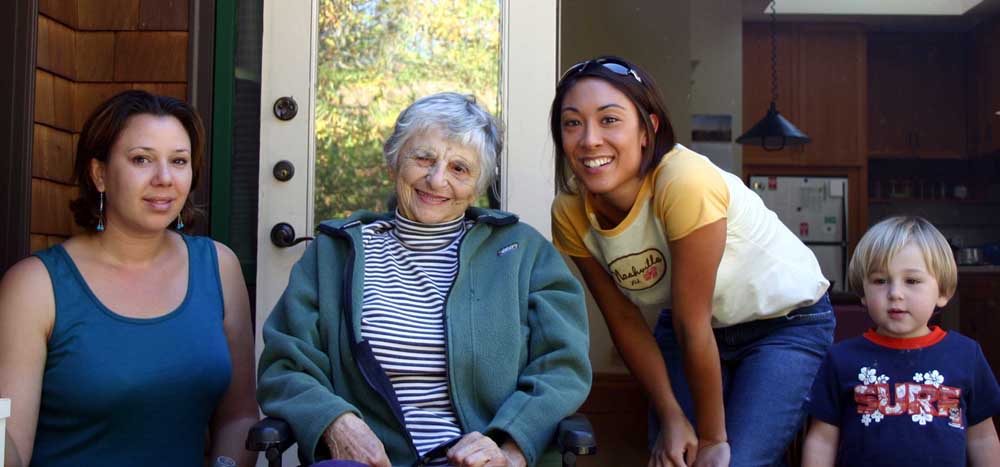 Lore with Rochelle, Marisa and great-grandson Jordan on September 8, 2006.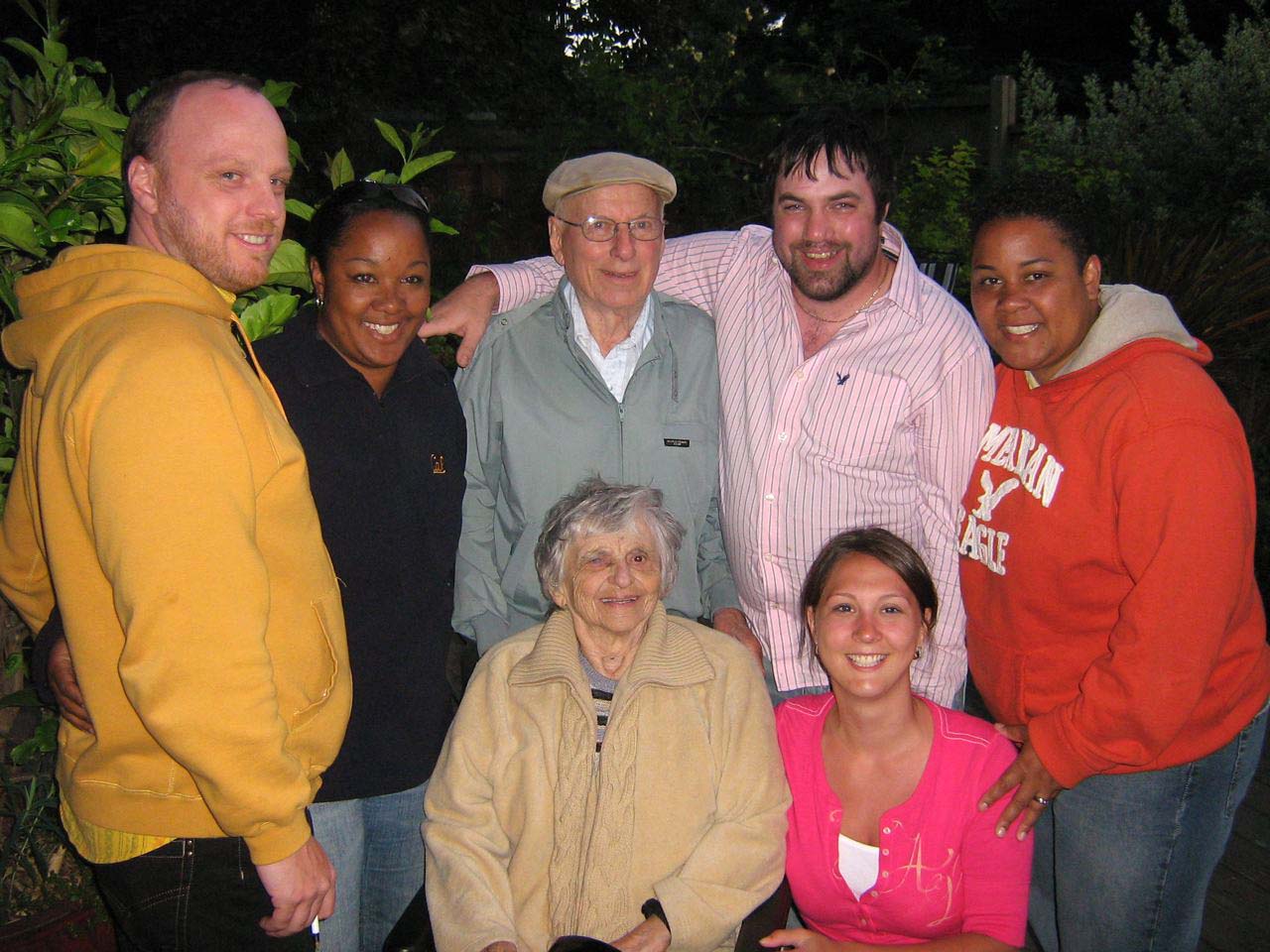 Lore and Donald with Aran, Marie, Ryan, Barbara and Amanda in the summer of 2007.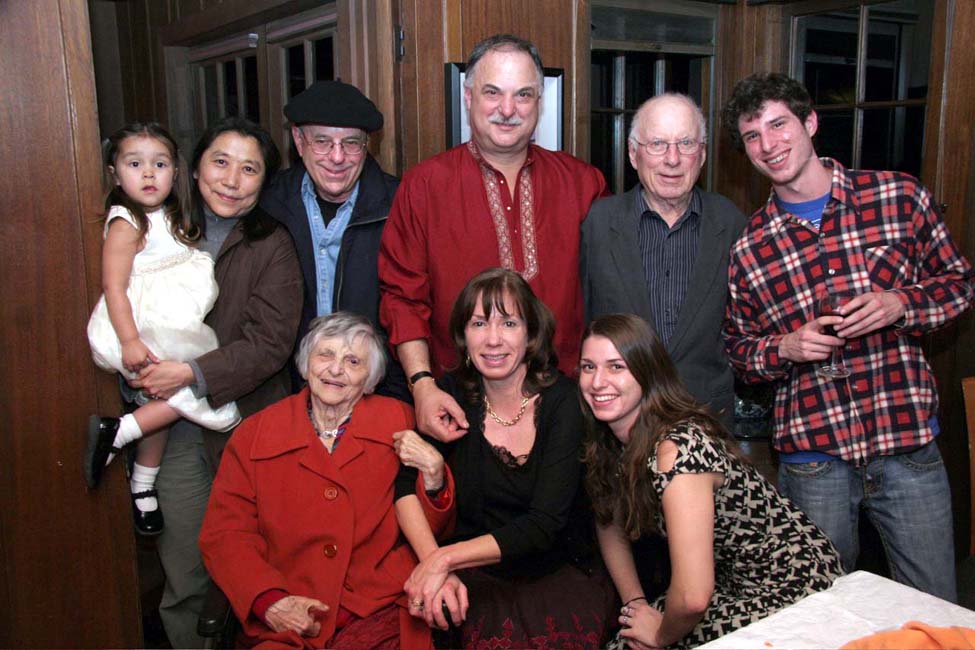 Lore and Don at Steve and Felicia's Christmas party in 2007.
In the rear are Natalie, Wei, Peter, Steve, Don and Scott.
In front are Lore, Felicia and Viki.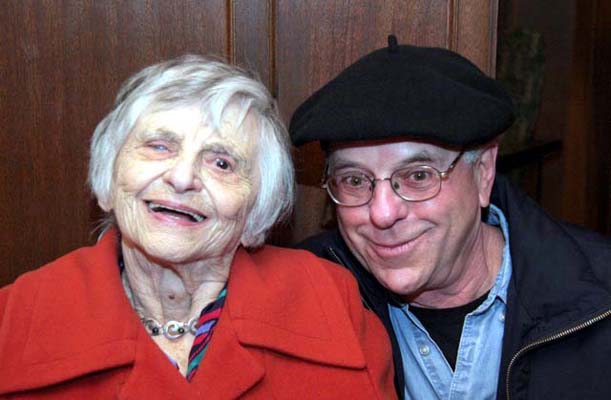 Lore with eldest son Peter on December 25, 2007.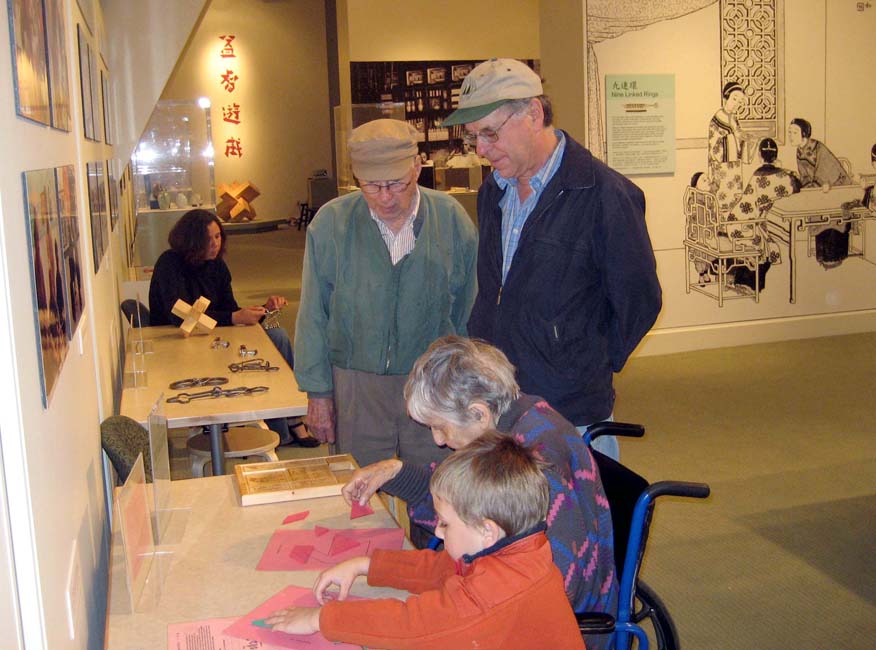 Lore, Don, Rochelle and Jordan visit Peter and Wei's exhibition of Chinese puzzles
at the Chinese Culture Center of San Francisco during the summer of 2008.